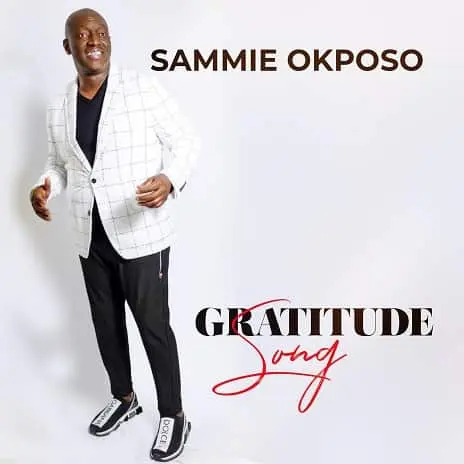 Award-winning international Gospel music minister Sammie Okposo is back with his second single for the year 2022. The single titled "Gratitude Song" is coming ahead of the Sammie Okposo Praise Party London (SOPP London).
The song release coincides with Nigerian Independence Day and Sammie Okposo chooses the attitude of gratitude rather than complaint. The nation may be going through its struggles but we are thankful to God for keeping things together.
Sammie Okposo released the smash hit single "Comot Body" in February of 2022. The single features 2 Nigerian Afrocentric Gospel giants, Mike Abdul, and Bidemi Olaoba. He is currently preparing for the Sammie Okposo Praise Party in London. This will be held on the 30th of October, 2022 at the Light House Theatre, Camberwell Road, SE 5 0DP London, by 5 pm. The concert will feature Deitrick Haddon, Frank Edwards, Ayo Vincent, Babz Carpenterz, Neon Adejo, and lots more. Get tickets at eventbrite.com.
Another edition of the Sammie Okposo Praise Party will also be held in Lagos on the 4th of November, 2022 at Logic Christian Centre 4 oriwu street, by Petrocam Fuelling station, Elf bus-stop, Lekki, Lagos by 7pm.
While we await the SOPP tour, be inspired and let the "Gratitude Song" shape your attitude!
He also posits that as individuals, we are to focus on what God has done as the pointer to what he is able to do.